Sports
Selektor rukometašica zadovoljan pobedom, ali neke stvari treba menjati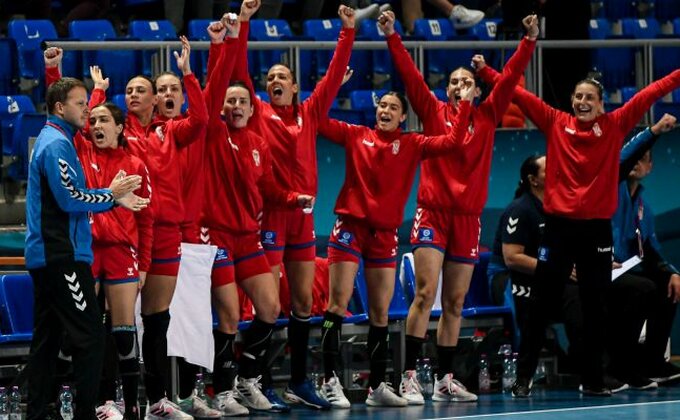 Autor: Maša Vuković

sreda 06.10.2021.

23:00

Izvor: Sportske.web, Beta
Selektor ženske rukometne reprezentacije Uroš Bregar rekao je da je dobro što je ekipa večperiodšnjom pobedom protiv Turske počela kvalifikacije za Evropsko prvenstvo, ali da neke stvari u igri treba popraviti.
"Jedino što je dobro je pobeda, dobro je to što smo rotirali i da smo igrali sa svih 16 igračica. Počeli smo prvo poluvreme veoma dobro, neki segmenti igre nisu bili kakvi bi trebalo da budu – odbijene lopte, vraćanje nazad, tako da je Turska uspela da postigne neke lake golove, što ne bi trebalo da se dešava", rekao je Bregar, preneo je sajt Rukometnog saveza.
Rukometašice Srbije pobedile su u Zrenjaninu Tursku sa 36:27 (21:13), u utakmici prvog kola Grupe 6 u kvalifikacijama za Evropsko prvenstvo.
"U drugom poluvremenu smo hteli da odigramo malo bolje odbranu, ali to nije išlo sve kako treba. Aleksandra Stamenić je postigla prvi gol za seniorski tim. Odmah se okrećemo utakmici sa Islandom", dodao je selektor.
Kapiten Jovana Stoiljković večperiodšnju utakmicu ocenila je pozitivnom.
"Pokušali smo da igramo dobro u odbrani i da u napadu obavimo ono što je selektor tražio od nas. Bilo je i dobrih i loših trenutaka, ali s obzirom da smo kratko na okupu, utisak je da je ovo bila pozitivna utakmica za nas. Srećna sam što smo pobedili i nastavljamo kvalifikacije u istom duhu", navela je ona.
U drugom kolu Srbija će 10. oktobra od 18 časova igrati protiv Islanda u Hafnarfjorduru.